BroBot - Personal Cryptocurrency Chatbot
Brobot helps you manage your cryptocurrency and tokens through simple commands on messaging channels like Facebook Messenger, Slack and Telegram.
You can find Brobot on:
Check out how it works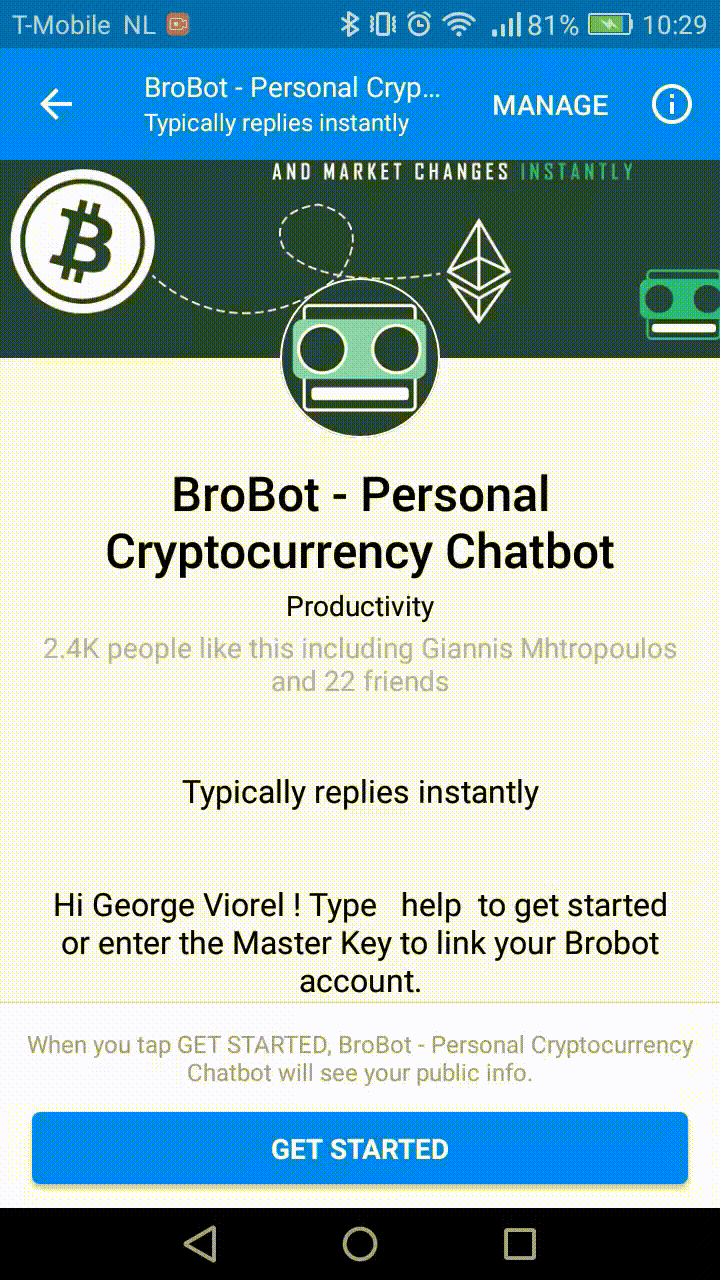 Need a chatbot for your business?
Explore ManyChat chatbot templates for Messenger on the Botmakers marketplace
COMMANDS

And many more, check https://beta.brobot.tech 🤖 to find out more.